Finding the right words to convey your sentiments during a baptism can be a challenge. Whether you're a close family member, a friend, or just a well-wisher, a baptism card can serve as a heartfelt gesture. In this guide, we'll discuss the nuances of crafting the perfect message for this momentous occasion.
The Significance of Baptism
Baptism is more than just a religious rite. It symbolizes a spiritual rebirth and an entry into a faith community. By understanding its significance, you can tailor your message to reflect the profound nature of the event.
Historical Context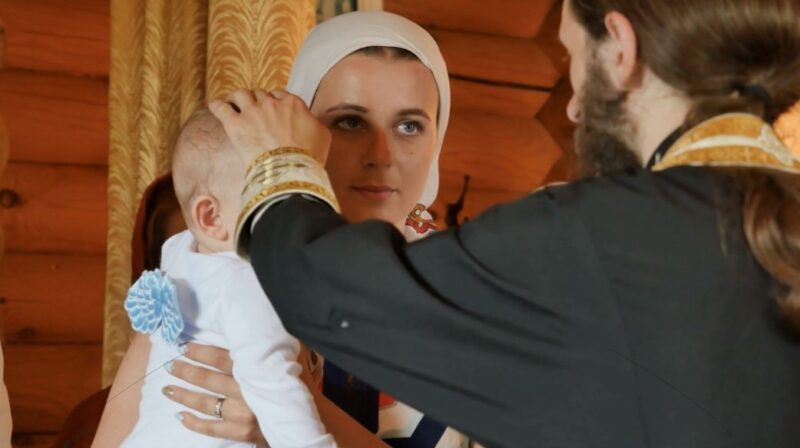 The act of baptism has roots that span thousands of years. While many associate it with Christianity, water rituals have been integral in various cultures and religions.
Ancient civilizations: Water was often considered a source of life and purification. Civilizations like the Egyptians and Greeks had their own purification rites.
Christianity: Baptism in Christianity denotes the washing away of sins and being born again in Christ. It's one of the sacraments that establishes a bond with God.
Modern Interpretation
The contemporary significance of baptism varies across denominations, but a few underlying themes remain.
Commitment to faith: It represents an affirmation to follow the teachings of the religion.
Community: Baptism is an initiation into a larger faith community, fostering a sense of belonging.
Spiritual growth: For many, it marks the beginning of a lifelong spiritual journey.
Crafting a Meaningful Message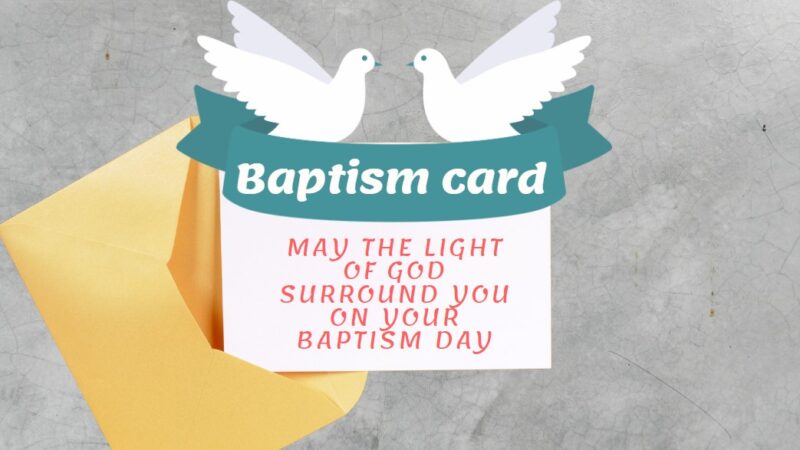 Once you grasp the depth of baptism, writing a message becomes a reflection of your understanding and your relationship with the person being baptized.
For Family Members
Being part of the family brings an added layer of emotion to the event. Your message should exude warmth, love, and hope for the future.
For a child: "May your life be filled with God's blessings, love, and light. We are overjoyed to witness this sacred moment."
For an adult: "As you embrace your faith, know that our love and support will always be with you. Congratulations on this new chapter."
For Friends and Well-wishers
Your bond might not be by blood, but friendships, too, have a unique resonance. Let your message mirror your personal connection.
Close friends: "So proud to stand by your side on this special day. May your journey of faith be as inspiring as you are."
Acquaintances: "Wishing you all the blessings and joy this sacred occasion brings. Congratulations!"
Adding a Personal Touch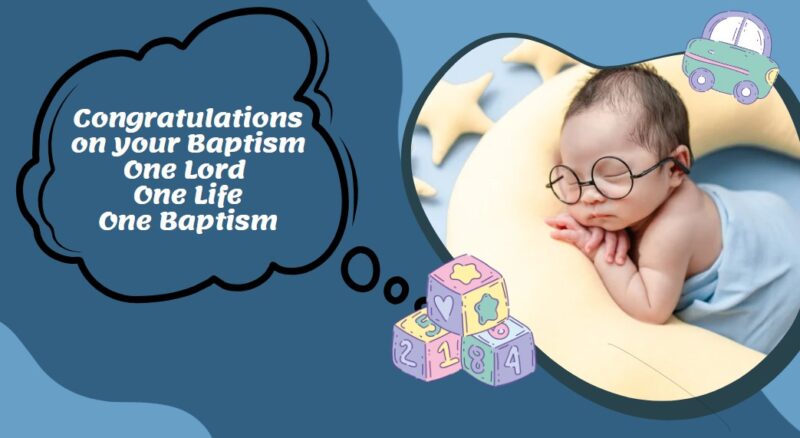 A baptism card isn't just about religious sentiments. It's about creating a keepsake that the person can cherish for years to come.
Include a Memory
Personal experiences or memories can add depth to your message.
Remember when: Reflect on a past event or shared experience that can tie into the baptism. "Remember when we talked about faith under the stars? Today, I'm thrilled to see you embrace it."
Childhood memories: "From our childhood adventures to this divine journey, I've always admired your strength."
Bible Verses and Quotes
While personal words matter, sometimes a well-chosen quote or Bible verse can encapsulate your feelings perfectly.
Bible verse: "For I know the plans I have for you," declares the LORD, "plans to prosper you and not to harm you, plans to give you hope and a future." – Jeremiah 29:11
Quote: "Faith is taking the first step even when you don't see the whole staircase." – Martin Luther King Jr.
Closing Thoughts in Your Card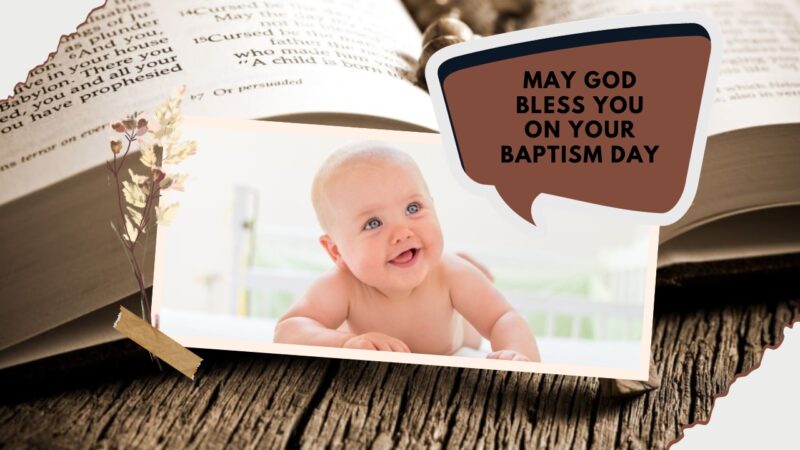 The conclusion of your message is as essential as the beginning. It offers closure and can reinforce your sentiments, leaving a lasting impression.
Wishes for the Future
Every baptism signifies the start of a spiritual journey. Your closing remarks can touch upon this, offering wishes for the path ahead.
For infants: "As you take your first steps in faith, may God's guidance and love be your constant companions."
For adults: "May this baptism be the foundation of a life filled with faith, love, and purpose. Here's to new beginnings."
Reiterating Your Support
Reassure them of your unwavering support, regardless of your religious affiliations or beliefs.
Staying connected: "Always remember, no matter where this spiritual journey takes you, I'll be cheering you on every step of the way."
Unconditional love: "Whether in moments of prayer or silence, know that you are loved and supported unconditionally."
Signing Off Gracefully
End with a sign-off that aligns with the tone of your message, whether it's loving, formal, or friendly.
For family: "With all my love,"
For close friends: "With heartfelt joy,"
For acquaintances: "Warm wishes,"
Choosing the Right Card Design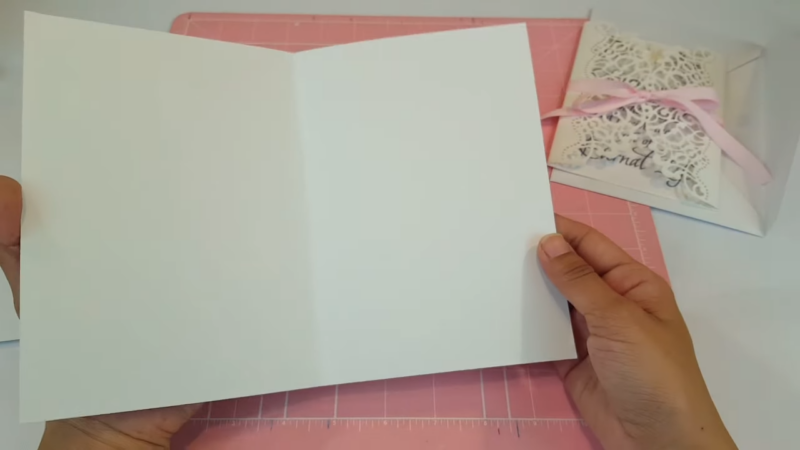 While words are the heart of your baptism card, their design is the vessel that delivers your message. Picking an appropriate design can further accentuate your sentiments.
Themes and Symbols
Religious symbols or themes can be a fitting backdrop for your words.
Cross: A universal symbol of Christian faith.
Dove: Represents peace, purity, and the Holy Spirit.
Water: Emphasizing the act of baptism itself, signifying purification.
Colors and Tones
The colors used can set the mood for your message.
White: Symbolizing purity, innocence, and new beginnings.
Pastels: Soft tones evoke feelings of calmness, peace, and joy.
Gold or Silver: These can add a touch of elegance and reverence to your card.
Personalized Touches
If you're artistically inclined or prefer a more intimate touch:
Handmade cards: Crafted with love, they can hold a special significance.
Photos: A picture from the past or a recent one can evoke nostalgia and bridge the connection between memories and the present moment.
Thoughtful Gestures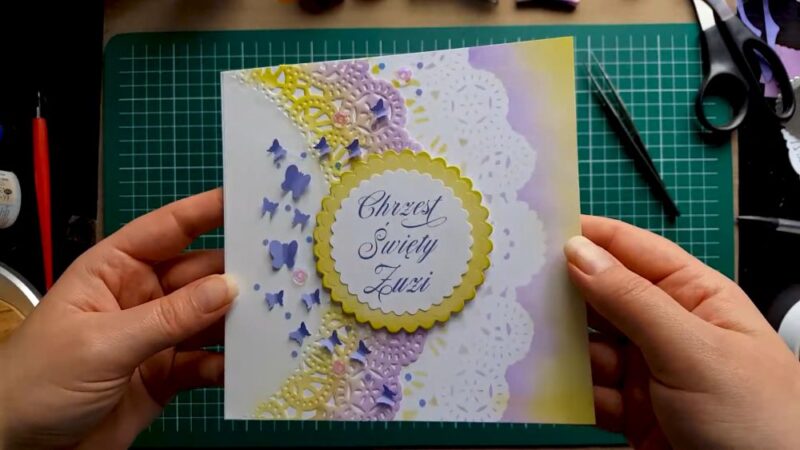 While a baptism card is a beautiful way to express your sentiments, coupling it with thoughtful gestures can amplify the significance of your wishes.
Gift Ideas
A baptism gift, be it big or small, can be a tangible reflection of your love and blessings.
Religious Jewelry: Necklaces or bracelets featuring crosses, angels, or other religious motifs can be cherished for a lifetime.
Personalized Bible: A Bible with the baptized person's name engraved can become a precious family heirloom.
Art: Religious paintings or sculptures can serve as reminders of their faith and your thoughtfulness.
Acts of Service
It's not just about tangible gifts; sometimes, actions can speak louder than words.
Offer Help: Especially for infant baptisms, offer assistance with preparations, be it setting up or cooking.
Share a Prayer: Take a moment to pray with or for the baptized individual, reinforcing your spiritual connection.
Capture the Moment: If you're good with a camera, offer to capture the precious moments of the day.
Follow-Up
The moments after the baptism are as crucial as the day itself. Continuing to show your support can deepen your bond.
Check-in: Send a message or make a call a few days after the baptism to share more personal reflections or simply to see how they're feeling.
Celebrate Anniversaries: Recognizing the anniversary of the baptism can show that you cherish its significance year after year.
Participate: If there are further religious ceremonies or celebrations related to the baptism, make an effort to attend or acknowledge them.
FAQs
Can I send a baptism card even if I'm not of the same faith or not religious at all?
Absolutely! Sending a baptism card is a gesture of love, respect, and well-wishes for the individual or family involved. It's not limited to those of the same faith.
Your card can focus on the joy of the occasion, the personal bond you share, or general well-wishes for the future.
I can't attend the baptism in person. Is sending a card enough?
While your physical presence at the baptism would undoubtedly be appreciated, life can sometimes get in the way. Sending a card in your absence is a thoughtful way to show that you're with them in spirit.
You can also consider following up with a phone call or video chat to convey your wishes personally.
How soon should I give or send the baptism card before or after the event?
It's best to give or send the card close to the date of the baptism. If you're attending in person, presenting the card on the day itself is ideal. If you're mailing it, aim to have the card arrive a day or two before the baptism so the recipient knows you're thinking of them. If, for some reason, you missed the date, sending it shortly after is still a kind gesture.
Can I include money or a gift card along with my baptism card?
Yes, it's quite common for people to include monetary gifts or gift cards in a baptism card, especially for infant baptisms. The amount is entirely up to you and should align with what you feel comfortable giving.
If you decide to include money, you can mention in your message that it's a gift for the child's future or a token of your blessings.
I'm not well-versed in religious terms or sentiments. Can my message be simple and secular?
Of course! The essence of a baptism card is to convey your love, support, and best wishes. You don't have to use religious terminology or sentiments if you're not comfortable with them.
A simple message like "Wishing you joy and love on this special day" or "Thinking of you and celebrating this significant moment in your life" is just as heartfelt.
Is it appropriate to write a lengthy personal letter inside the baptism card?
While baptism cards typically contain shorter messages, there's nothing wrong with writing a longer personal letter, especially if you have a close relationship with the person being baptized or their family.
Sharing personal memories, reflections, or detailed well-wishes can make the card even more special. Just ensure that your words are sincere and appropriate for the occasion.
Final Words
Baptism is a celebration of faith, community, and new beginnings. Whether you're a devout believer or someone who respects the spiritual path of others, your presence and thoughtfulness during this occasion can have a profound impact.
Remember, it's not just about the card or the gift; it's about the sentiment behind them. Genuine care, love, and support can shine through even the simplest of words or gestures.
As you prepare to celebrate this milestone with your loved one, let your heart lead the way, ensuring that your message and actions resonate with the sanctity of the occasion and the depth of your bond. We've also recently written an article about Plenary Indulgence, so make sure to check it out.